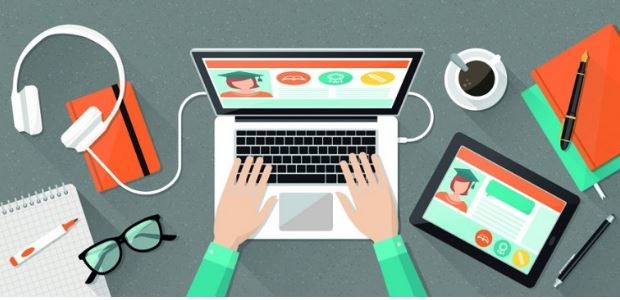 Education today doesn't just take place at universities. If you want to improve your skills, have a new talent, or pick up new hobbies, you can take advantage of online learning Platforms, many of which are free.
Elon Musk said; "I think colleges are basically for fun and to prove you can do your chores, but they're not for learning" and he said "you don't need college to learn stuff" and that knowledge is available basically for free. We, too, largely agree with Musk's thoughts and at this point, online courses support you.
We have made a brief summary of the 5 best online learning platforms and sites for you. Many of these trainings are free for students. If you filter correctly, you can definitely find the course you want for free or for a very small fee. Many courses are available in English, but of course, it is possible to find courses in your native language.
---
You can join an online course on Udemy or upload your own training videos here. Although many courses are paid, you can filter out similar courses and choose free ones. Udemy is really a huge online education platform. You can find every course imaginable, from music to art, from language lessons to computer programs. In addition, if the courses are completed successfully, a certificate is received. Udemy offers monthly, weekly and sometimes daily discounts and coupon codes. You can find these coupons on our website.
The most important feature that fraction Coursera from other online education platforms is that courses can be taken from real professors and universities. Coursera brings together online courses in different categories. If we list some of them; Business, Computer Science, Math and Logic, Language Learning and so on. You may have to pay to get certified in these courses. But if you don't want to pay a fee, you can find free courses with the "audit this course" option.
EdX is very similar to Coursera as a system. Likewise, it offers the possibility to get information from different departments of the university you want, in front of your computer. As with other online education sites, you can get your certificates at the end of your courses. edX has very large partners and when we list them; Harvard, MIT, Arizona State, Berkeley and many other well-known universities.
Skillshare is less formal than other online platforms and aims to improve our skills outside of our core university courses. You can use it very easily with its user-friendly infrastructure. From this site you can find tech, movies, lifestyle and quite interesting categories.
If you want to study programming language, data science, web development and software development, you are in the right place "Udacity" and If you want to study in high-level and deep subjects, you have to pay a fee.